The Rack 06-12-14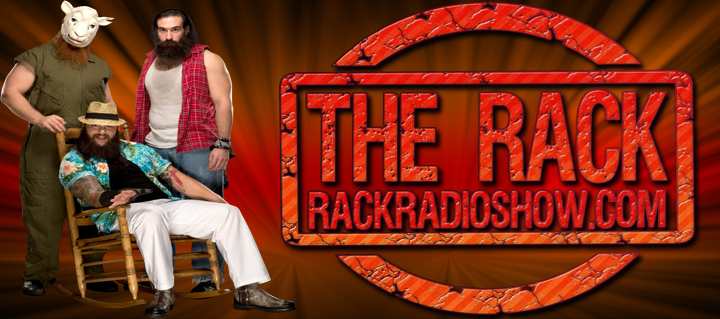 On this week's edition of the Multi-Time Award Winning, The Rack, join host Lindsey Ward and the producer Sir Rockin as they discussed all the news that was the week in pro wrestling, including all the latest on several recent injuries including MVP and his status for Slammiversary, Daniel Bryan, and Tamina Snuka as well as the breaking news of 11 WWE releases from the morning including Drew, Jinder, Aksana, Teddy Long, Evan Bourne and more as well as if more may be to come and what may have prompted the releases, plus much more!
They also discussed this week's editions of NXT from the WWE Network including Bayley and Friends taking on the BFFs (with some notable hostilities present), the debut of Mr. NXT (oh you better BO-lieve it!) and his 'painful' ejection from the arena by security, and a Takeover re-match between Adrian Neville and Tyson Kidd for the NXT Title! as well as an immediate recap of Impact Wrestling including a final physical confrontation between Slammiversary opponents James Storm and Mr. Anderson, the return of a 'Monster', a Knockouts #1 Contender was decided, Eric Young running the Gauntlet against MVP's new crew for the right to name the stipulation to the Slammiversary match and so much more.
We also look ahead to this Sunday's upcoming Slammiversary PPV with match previews and host/listener pick'ems. All this, along with Rack Staples: Tweet of the Week and an impromptu Question of the Night 'Who was the most surprising of the WWE releases?'! So, check it all out on this week's edition of The Rack, brought to you by 'Wrestling Figure Wednesdays', PWMania.com, TNAsylum.com and RackRadioShow.com!
Podcast: Play in new window | Download
Subscribe: RSS
---