The Rack 09-04-14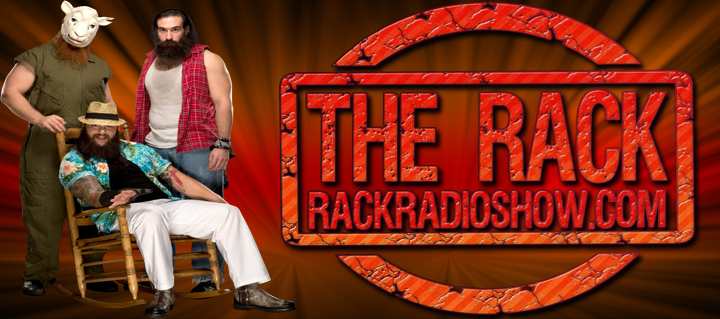 On this week's edition of the 'Multi-Time Award Winning' The Rack, join host Lindsey Ward and the producer Sir Rockin as they discussed all the news that was the week in pro wrestling, including Michael Sam being given an open invited to RAW by Stephanie McMahon, Jerry Springer being invited to RAW to help with the Bellas, Brock Lesnar renegotiating his contract for more availability, Battleground PPV being released, NXT star Solomon Crowe sustaining a leg injury, Mick Foley scheduled for back surgery, the latest on WWE Hall of Famer Jake Roberts, the Rock being announced as 'Black Adam' in his newest movie role and so much more.
They also discussed this week's editions of NXT from the WWE Network including all the happenings before next week's big Takeover 2 Special event. They talked about the finals of the Tag Team Tournament for a chance to face champions The Ascension and whether or not WWE main roster talent deserved shots at the NXT belts, Charlotte gearing up for her Takeover 2 opponent Bayley by taking on the NXT 'Pixie' Alexa Bliss, all of the Fatal Four way competitors being in competition and more.
We also recapped RAW (thanks to Labor Day), a preview of the NFL season starting tonight complete with game highlights of the Kickoff game, along with Rack Staples: Tweet of the Week and Question of the Night: "Who do you think will win the Super Bowl?'! So, check it all out on this week's edition of The Rack, brought to you by 'Wrestling Figure Wednesdays', PWMania.com, TNAsylum.com and RackRadioShow.com!
Podcast: Play in new window | Download
Subscribe: RSS
---