The Rack 12-04-14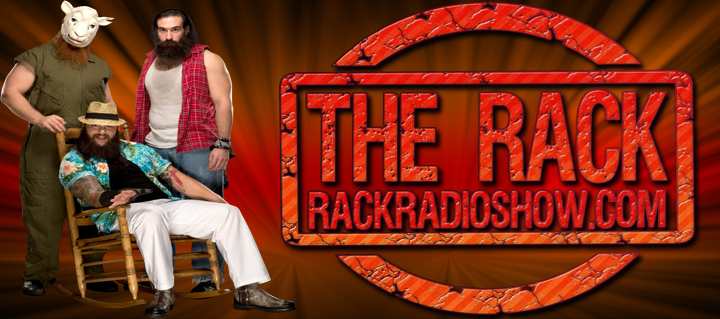 On this week's edition of the 'Multi-Time Award Winning' The Rack, join host Lindsey Ward and the producer Sir Rockin as they discussed all the news that was the week in pro wrestling, including an in-depth look at the Vince McMahon appearance on the Stone Cold Podcast: from his views of the WWE locker room and reliving the past moments with Steve Austin to his on-air apology to CM Punk, plus much more news and notes.
We also discussed the biggest news of the week in CM Punk's own podcast appearance with Colt Cabana and took a blow-by-blow look at what he said including his reasons for why he left, his injuries and his perceptions of WWE doctors, his unhappiness with his WrestleMania status and pay and so much more.
All this, plus Rack Staples: Tweet of the Week, live scoring updates on Thursday Night Football (How Bout Them Cowboys) and a look at this week's NXT offering featuring Rack favorites The Vaudevillains in action, Charlotte in a tune-up before her big title defense next week against former BFF Sasha Banks, the continued 'flirting' between Baron Corbin and Bull Dempsey continued, and a heated in-ring meet up between NXT Championship combatants to end the show. Finally, we previewed the next NXT Takeover live event: R-Evolution with quick match breakdowns, and host pick'ems for the winners.
So, check it all out on this week's edition of The Rack, brought to you by 'Wrestling Figure Wednesdays', PWMania.com, TNAsylum.com and RackRadioShow.com!
Podcast: Play in new window | Download
Subscribe: RSS
---