The Rack 12-11-14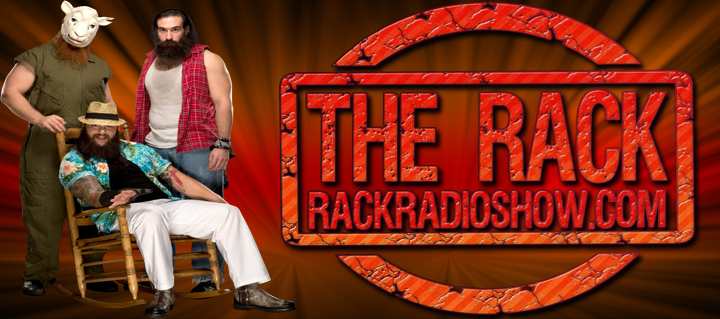 On this week's edition of the 'Multi-Time Award Winning' The Rack, join host Lindsey Ward and the producer Sir Rockin as they discussed all the news that was the week in pro wrestling, including a look at the past week's big story of UFC signing Phil 'CM Punk' Brooks to a fighting contract, TNA debuting the new Impact Wrestling logo and time slot on Destination America, who is filling the Impact Wrestling announcing booth and who may be shifting to make room,Bautista's newest role being announced plus much more news and notes.
We also had immediate reactions to NXT's newest live-special NXT Takeover: R-evolution including the emotional debut of Kevin Owens, the long awaited confrontation in-ring of The Ascension and Hideo Itami and Finn Balor complete with full entrance and facepaint (and that was quite a sight), Rack favorite The Vaudevillians getting their chance to try and obtain the NXT Tag Team championships, a fantastic women's bout for the NXT Women's Title between former BFF's Charlotte and Sasha Banks and the awe-inspiring main event of Sami Zayn and Adrian Neville for the NXT Title and left one man attacked by a former friend, plus so much more.
All this, plus Rack Staples: Tweet of the Week, live scoring updates on Thursday Night Football and a preview this weekend's WWE TLC(s) with quick match breakdowns, and host pick'ems for the winners.
So, check it all out on this week's edition of The Rack, brought to you by 'Wrestling Figure Wednesdays', PWMania.com, TNAsylum.com and RackRadioShow.com!
Podcast: Play in new window | Download
Subscribe: RSS
---