The Rack 12-18-14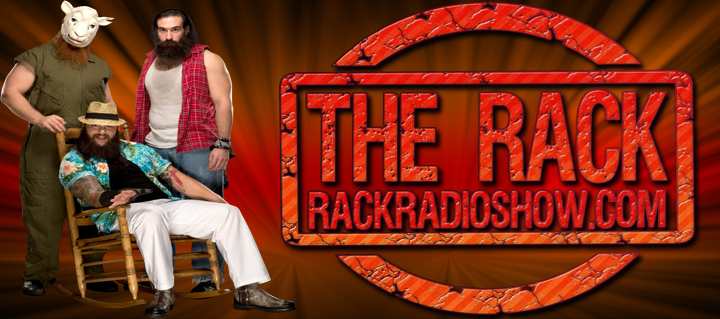 On this week's edition of The Rack, Lindsey Ward & Sir Rockin recapped all of the events from this past week in the world of professional wrestling. In the news presented by PWMania.com, we talked about Naomi leaving Total Divas, Santino Marella's latest medical emergency, RAW Reunion coming in January and more.
We also took back at WWE Tribute to the Troops which included highlights from the Boot Camp match between Bray Wyatt and Dean Ambrose, along with a great segment between Daniel Bryan, Rusev & Lana. As well, we got exclusive comments from WWE Superstar The Miz in regards to his tribute to the troops experience thanks to WWE & NBC.
We had our weekly recap of WWE Network's NXT Program which featured a showdown between Adrian Neville and Kevin Owens, Becky Lynch and Bayley as well as more of a stare down between Baron Corbin and Bull Dempsey.
We also looked back at WWE Tables, Ladders,Chairs and Stairs that aired on the WWE Network. We gave our thoughts on all of the matches on the show including Bray Wyatt and Dean Ambrose in a TLC Match, the tables match between John Cena and Seth Rollins, the Ladder Match between Luke Harper & Dolph Ziggler and more.
All of this, plus Tweet of the Week, on this week's edition of The Rack Presented by PWMania.com & "Wrestling Figure Wednesday".
Podcast: Play in new window | Download
Subscribe: RSS
---