The Rack 08-28-14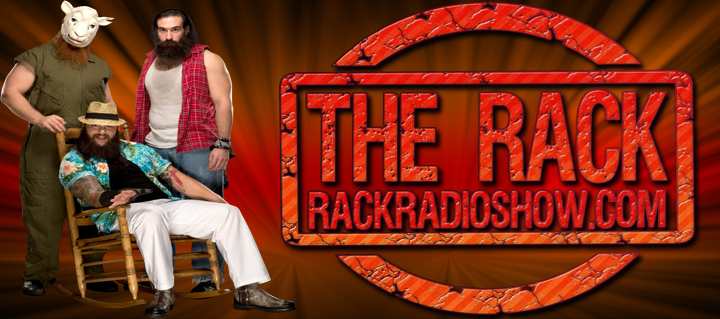 On this week's edition of the 'Multi-Time Award Winning' The Rack, join host Lindsey Ward and the producer Sir Rockin as they discussed all the news that was the week in pro wrestling, including breaking news on the health status of WWE Hall of Famer Jake Roberts, Smackdown moving to Thursdays on SyFy on October 2nd and what that means possibly for other programs for the WWE, a new Tough Enough being scrapped for the time being, a WWE executive being released after issues with WrestleMania XXX merchandise, RVD and Ryback taking some time away complete with a crazy thank you video from one of them and much more!
They also discussed this week's editions of NXT from the WWE Network including the naming of a new NXT General Manager and he's certainly a 'Man's Man', NXT Tag Team Champions The Ascension in action, No. 1 Contender for the NXT Women's Title Bailey squared off against 'The Boss' Sasha Banks, the Wyatt Family love child/White-Taz Bull Depmsey in action, a tag team main event and the announcement of the NXT Title main event for Takeover being a Fatal Fourway with Sami Zayn, Tyler Breeze, Tyson Kidd and Adrian Nevile.
We also looked at the latest on the status of TNA's possible TV deals, a recap of RAW (since someone's internet was crazy on Monday) and an in-depth discussion on the ending of the show along with Rack Staples: Tweet of the Week and Question of the Night: "Did you agree with the decision to make Jona Cena look strong on this past Monday night on Raw?'! So, check it all out on this week's edition of The Rack, brought to you by 'Wrestling Figure Wednesdays', PWMania.com, TNAsylum.com and RackRadioShow.com!
Podcast: Play in new window | Download
Subscribe: RSS
---