The Rack 06-19-14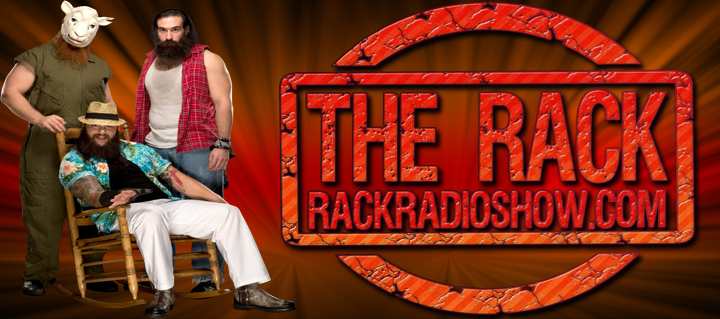 On this week's edition of The Rack, Lindsey Ward & Her Producer Sir Rockin bring you up to date on all the latest news in the world of professional wrestling. The duo covered all the latest news including the release of a the WWE Creative Writer, TNA bringing in Matt Hardy and possibly going back to a Six Sided Ring, upcoming wrestling books and so much more presented by PWMania.com.
Our weekly look in to the latest happening in TNA Impact Wrestling were brought to you as always by TNASylum.com, the Haven for TNA Fans, as we went back and reviewed this past Sunday Night's Slammiversary Pay Per View. We talked about the MVP not being in the Main Event and how Bobby Lashley & Austin Aries ended up in the Main Event against Eric Young, we talked about the newest TNA Hall of Famers Team 3D, the battle between EC3 and Bully Ray and how Dixie Carter almost got put through a table and more. Also we took alook at this weeks edition of Impact Wrestling which included the crowning of a New TNA World Heavyweight Champion and a confrontation between Tommy Dreamer and Dixie Carter.
We also reviewed this week's edition of NXT which featured Alexa Bliss taking on Sasha Banks, the Debut of the VaudeVillians and a tag team title match between The Ascension against Sami Zayn and Tyson Kidd, which saw Tyson Kidd leaving his partner hanging.
If that wasnt enough we discussed the need for change in WWE, which mainly included the possiblity of WWE seizing the opportunity for change with the crowning of a new WWE Champion Bray Wyatt.
All of this plus Tweet of the Week, in what was the final Live Edition of The Rack from Utah! Check it all out on this week's edition of The Rack Presented by "Wrestling Figure Wednesday".
Podcast: Play in new window | Download
Subscribe: RSS
---