The Rack 11-20-14 Paul O Brien Interview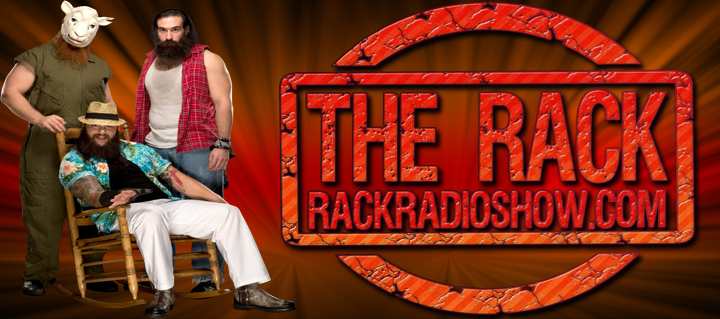 On this week's edition of the 'Multi-Time Award Winning' The Rack, join host Lindsey Ward and the producer/handyman Sir Rockin as they discussed all the news that was the week in pro wrestling, including the much anticipated TV deal for Impact Wrestling with the Destination America channel and what kind of pluses/minuses the deal means for the company moving forward, WWE & USA Network teaming up for WWE Week, the latest on a deal between WWE & Warner Bros and how that affects both parties, and update regarding the health status of one Ethan Carter III, Great Khali's tenure with the WWE officially coming to an end and the discussion of if Khali is a Hall of Famer, plus much more news and notes.
We were also joined by the author of "Blood Red Turns Dollar Green" Paul O'Brien! In a nearly 15 minute interview, he discussed his book and what we can expect from the trilogy, what he thinks of getting praise from the likes of Bret Hart and William Regal, what kind of research he did to prepare for the book, who some of his favorites growing up were, what did he learn about the wrestling business in writing this book, did he ever anticipate the success these novels would enjoy, the possibility of the series becoming a televisions series and so much more.
You can follow Paul through his Twitter (@tweetpaulobrien) or through his personal webpage (www.paulobrien.info) for all the latest on his news and notes including the latest on his 'Blood Red Turns Dollar Green' series, including the books itself and other merchandise. You can also order or purchase any in the 'Blood Red Turns Dollar Green' series, endorsed by the likes of William Regal, Bret Hart, Jim Ross, Fergal 'Finn Balor' Devitt, and more, through Amazon, Barnes and Noble, The Apple iBookstore or your local book retailers.
All this, plus Rack Staples: Tweet of the Week, live scoring updates on Thursday Night Football and our in-depth look at this weekend's Survivor Series pay-per-view (free on the WWE Network) complete with match analysis, host pick'ems and question of the night: "If The Authority is taken out of power at Survivor Series, who would you like to see in charge?" So, check it all out on this week's edition of The Rack, brought to you by 'Wrestling Figure Wednesdays', PWMania.com, TNAsylum.com and RackRadioShow.com!
Podcast: Play in new window | Download
Subscribe: RSS
---