The Rack 11-06-14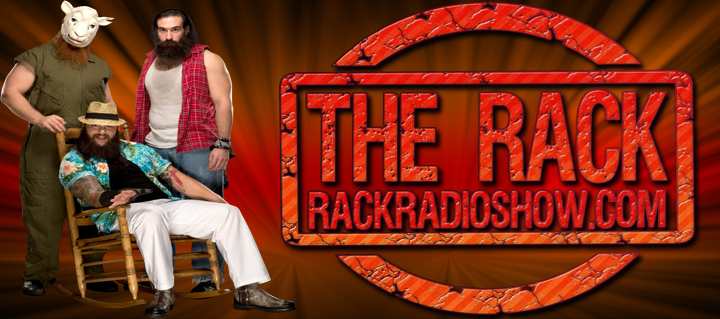 On this week's edition of the 'Multi-Time Award Winning' The Rack, join host Lindsey Ward and the producer/handyman Sir Rockin as they discussed all the news that was the week in pro wrestling, including Global Force Wrestling's new deal with New Japan Pro Wrestling and the PPV their helping to bring to US TVs, the confirmation of Smackdown moving to Thursdays and NXT moving to Wednesdays, the latest on the TNA/Spike TV negotiations and what that means for the remaining shows scheduled, Triple H adding to his resume by being elected to the Sports Legacy Institute, a look at where John Cena was last Monday and much more.
We also discussed this week's edition of NXT including a fantastic Divas tag team match, Sami Zayn earning a shot at the NXT Title by beating Tyler Breeze on his road to redemption and William Regal begrudgingly making the Title match next week, Tyson Kidd in action (and that's a FACT), and Hideo Itami finally getting some reinforcement against the Ascension in the way of a debut by Fin Balor and so much more.
All this, plus Rack Staple: Tweet of the Week, live scoring updates on Thursday Night Football and our question of the night 'Going forward, who do you think should be the face of the WWE?" with an in-depth examination of some of the favorites of that spot and what the pluses/minuses for each are! So, check it all out on this week's edition of The Rack, brought to you by 'Wrestling Figure Wednesdays', PWMania.com, TNAsylum.com and RackRadioShow.com!
Podcast: Play in new window | Download
Subscribe: RSS
---