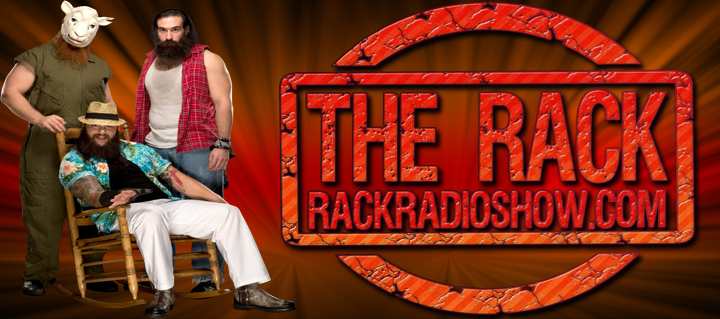 On This Week's Edition of The Multi-Time Award Winning, The Rack, Hosts Lindsey Ward & Sir Rockin were joined by Wrestle Talk Radio's Omega to talk about all of the latest happenings in the world of professional wrestling. Topics included the latest on the TNA Television Deal with Spike TV, Bully Ray possibly done with TNA, injury updates on Daniel Bryan & Davey Richards, The Undertaker taking the Ice Bucket challenge and doing some more charity work with his wife and Mark Henry, along with all of the other news of the week which was presented by PwMania.com & TNASylum.com.
In our weekly WWE NXT Recap we discussed the continuation of the NXT Tag Team Title Tournament which saw after a match a beard being shaved and then a challenge for a Hair vs Hair Match, the date for the next NXT Live Special, the announcement that a new NXT General Manager is coming, the NXT Womens Champion in action and more.
We also took a look back at this past Sunday Night's Summerslam event that aired on the WWE Network and gave our thoughts and opinions on the entire show including seeing the crowning of a new WWE World Heavyweight Champion in Brock Lesnar, Chris Jericho following the Buzzards, Dean Amrbose and Seth Rollins stealing the show and everything else that took place at summerslam.
If that wasn't enought we took a look at the partial roster reveal for WWE 2k15. We gave our thoughts on who we are excited to see and who we were surprised to see who made the game.
Plus Tweet of the Week and more all on this week's edition of The Rack presented as always by PWMania.com, TNASylum.com & "Wrestling Figure Wednesdays".
Podcast: Play in new window | Download
Subscribe: RSS