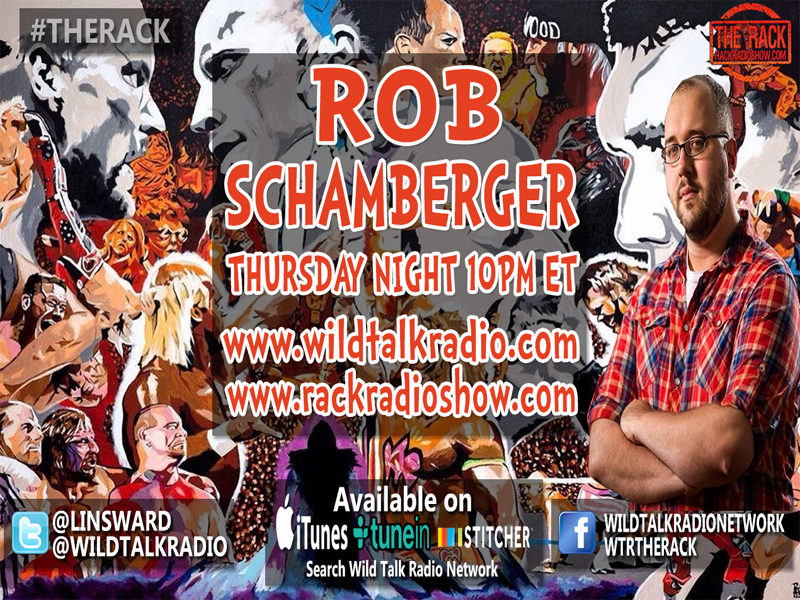 On This Week's edition the Multi-Time Award Winning, The Rack returned to the airwaves with your hosts Lindsey Ward & Sir Rockin. On the program this week we talked about latest news in both WWE & TNA brought to us by PWMania.com & TNASylum.com which included:
*Summerslam location announced
*NXT Heading on the Road
*Bill DeMott leaves WWE
*TNA Re-Signs Talent
And More!
As always, we will be reviewed this week's edition of WWE NXT on the WWE Network which featured Alex Riley's return to the ring, Alexa Bliss return after injury and Hideo Itami battling Tyler Breeze and more.
We were also joined by Wrestling Artist Rob Schamberger to talk about how crazy his last year has been, his thoughts on wrestling right now, making The Ultimate Warrior's final ring jacket, the ending of the streak, what he will be doing during WWE Axxess during Wrestlemania weekend and more.
We will also talked about the situation between Bray Wyatt & The Undertaker from Monday Night RAW and if there are any hidden meanings behind what happened on RAW.
Plus Tweet of the Week!
Check It All Out on this week's edition of The Rack Presented by "Wrestling Figure Wednesday".
Podcast: Play in new window | Download
Subscribe: RSS