The Rack 02-05-15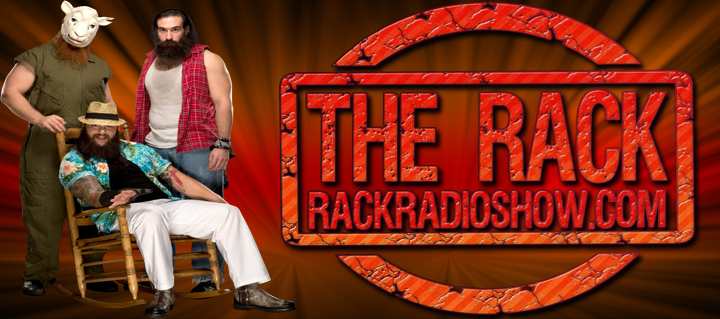 On this week's edition of the Multi-Time Award Winning, The Rack, Lindsey Ward & Sir Rockin recapped all of the events that took place this week in the world of professional wrestling. Some of the news included DDP building his own DDP Yoga studio in Atlanta, Shawn Michaels releasing a new book, Adam Pearce's new job in wrestling & more presented by PWMania.com.
We also took a look back at this week's edition of WWE NXT on the WWE Network, which included the first showdown between Hideo Itami & Finn Balor and Finn's amazing dropkick, as well we previewed the upcoming WWE NXT Live Special called NXT Takeover:Rival. We have previewed all of the big matches including the NXT Championship match between Sami Zayn & Kevin Owens and more. Plus the Magic 8 Ball decided to get in on the Pick'em Action.
We also debated the decision to go forward with Roman Reigns vs Daniel Bryan at Fastlane, along with our thoughts on how to book Roman Reigns going forward and the mistakes WWE is currently making with the character. As well we looked at the upcoming possible match up with Bray Wyatt & The Undertaker, also the debate on whether its a smart decision for The Undertaker to get back in to the ring at Wrestlemania.
All of this plus Tweet of the Week & our thank yous for winning Editors Choice Female Interview of the Year at the Wrestling Radio Awards, all on this week's edition of The Rack Presented by "Wrestling Figure Wednesday".
Podcast: Play in new window | Download
Subscribe: RSS
---