The Rack 01-29-15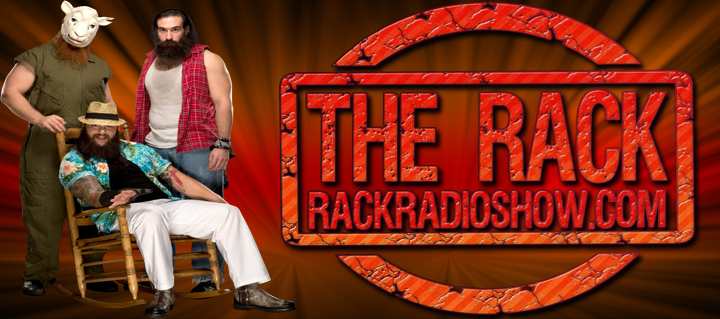 On this week's edition of the Multi-Time Award Winning The Rack, Lindsey Ward & Sir Rockin took you through the long week that was in the world of professional wrestling.
In the news we talked about WWE's New Rumored Dating Policy, the WWE Network reaching One Million Subscribers, TNA's New TV Taping Schedule, a TNA Talent Debut, Justin Gabriel Quitting WWE and more brought to you by PWMania.com & TNASylum.com.
We also recapped this past Sunday's WWE Royal Rumble Pay Per View which saw Lindsey doing much better than Rock in pick'em and even winning the Royal Rumble Entry Contest, along with our thoughts on the "Controversial" Ending to the Royal Rumble and the awesome WWE Championship Match.
We also took a look back as always at WWE NXT which saw the crowning of new NXT Tag Team Champions, an amazing contract signing with Kevin Owens and Sami Zayn, more tension in the Womens Division and More. We also looked at the highs & lows of Smackdown which included what we believe is the first tease of Bray Wyatt vs The Undertaker, along with Kane & Daniel Bryan casket match.
All of that, plus Tweet of the Week! All on this week's edition of The Rack Presented by "Wrestling Figure Wednesday".
Podcast: Play in new window | Download
Subscribe: RSS
---