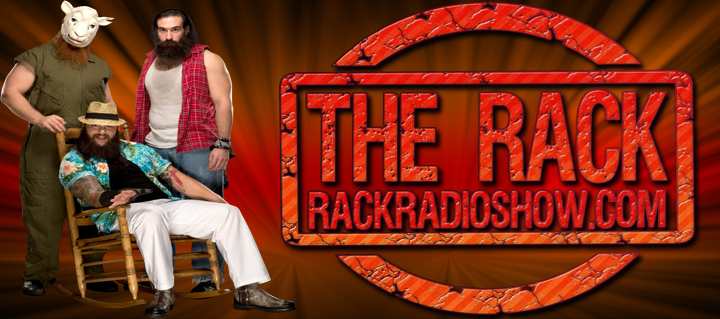 On this week's edition of The Multi-Time Award Winning, The Rack, Hosts Lindsey Ward & Sir Rockin took you through all the happenings in the world of both WWE & TNA from this past week presented by PWMania.com. Topics on the show included CM Punk being finished with WWE officially and his message to the fans, the latest on the situation between Sting & WWE, his appearance in WWE 2k15 and whether it means he is headed to WWE, Kenta signing with WWE, injury update on Bray Wyatt & More.
Our weekly recap of WWE NXT which included appearances by the Vaudevillians, a great match between Tyson Kidd and Sami Zayn, the battle between Sasha Banks and Alexa Bliss and a whole lot more.
We also previewed this Sunday's WWE Battleground Pay Per View which included our thoughts on Bray Wyatt vs Chris Jericho, Dean Ambrose vs Seth Rollins, who will walk out WWE Champion and all the other matches on the show this Sunday on the WWE Network.
Plus we took a look in to the future after comments made by The Rock this past week, we talked about the possibility of him working Wrestlemania 31 and who we would like to see him face if he were to compete at the upcoming Wrestlemania.
All of this, plus Tweet of the Week! Check it all out on this week's edition of The Rack presented in part by PWMania.com, TNASylum.com & "Wrestling Figure Wednesday".
Podcast: Play in new window | Download
Subscribe: RSS