The Rack 03-26-15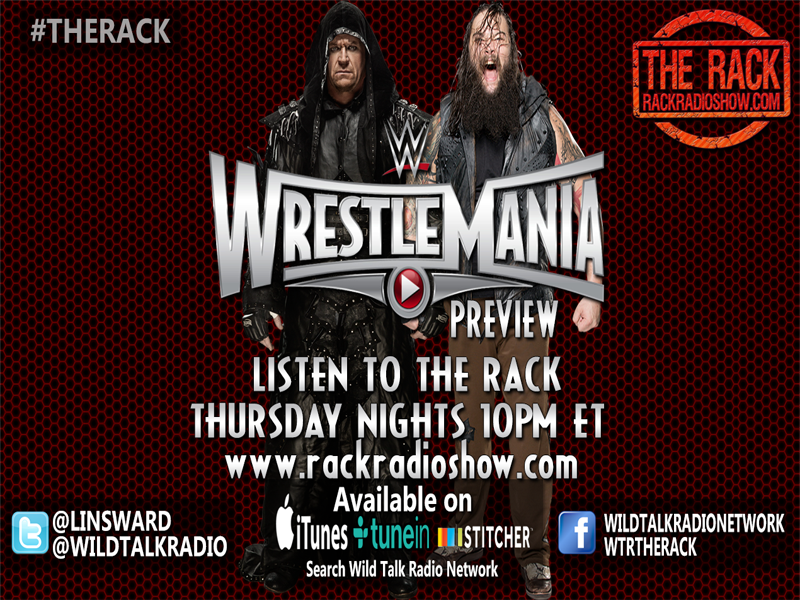 On this week's edition of the Multi-Time Award Winning, The Rack returned to the airwaves with your hosts Lindsey Ward & Sir Rockin. On the program this we completely flipped the script and made this entire show about Wrestlemania!
On the show we previewed every thing that will be going down on the big stage, from the WWE World Heavyweight Championship Match between Brock Lesnar and Roman Reigns, the return of The Undertaker to face Bray Wyatt, Sting's WWE In-Ring Debut against Triple H and more. We also gave you all of the news surrounding the event and we also squared off against the Magic 8-Ball in our prediction challenge.
We also threw a little bit of WWE NXT as well as Tweet of the Week!
Check it all out our Wrestlemania Preview Edition of The Rack Presented by "Wrestling Figure Wednesday".
Podcast: Play in new window | Download
Subscribe: RSS
---