The Rack 02-26-15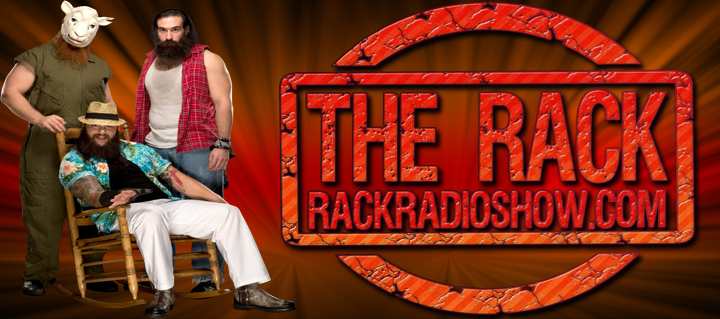 On this week's edition of the Multi-Time Award Winning, The Rack returned to the airwaves with your hosts Lindsey Ward & Sir Rockin. On the program we talked about the latest news in both WWE & TNA brought to us by PWMania.com & TNASylum.com which includes:
*Rey Mysterio Leaves WWE
*Brock Lesnar Leaves RAW
*Give Divas A Chance Sparking Debate
*Samoa Joe's Current Future Determined
*WWE Flintstones DVD Thoughts
And More!
As always, we reviewed this week's edition of WWE NXT on the WWE Network which featured Bayley taking on Becky Lynch, THE Brian Kendrick returning to WWE to taking on Finn Balor, more between Tyler Breeze & Hideo Itami and more.
We also looked back at WWE Fastlane, which featured Daniel Bryan vs Roman Reigns, John Cena vs Rusev, Bray Wyatt sending a message to The Undertaker and lots more. We will also find out if we were able to take down the Magic 8 Ball!
We also looked at WWE Smackdown and got Lindsey's take from being LIVE at the Show!
Plus Tweet of the Week!
Check It All Out on this week's edition of The Rack Presented By "Wrestling Figure Wednesday".
Podcast: Play in new window | Download
Subscribe: RSS
---