The Rack 01-15-15 Seth Rollins Interview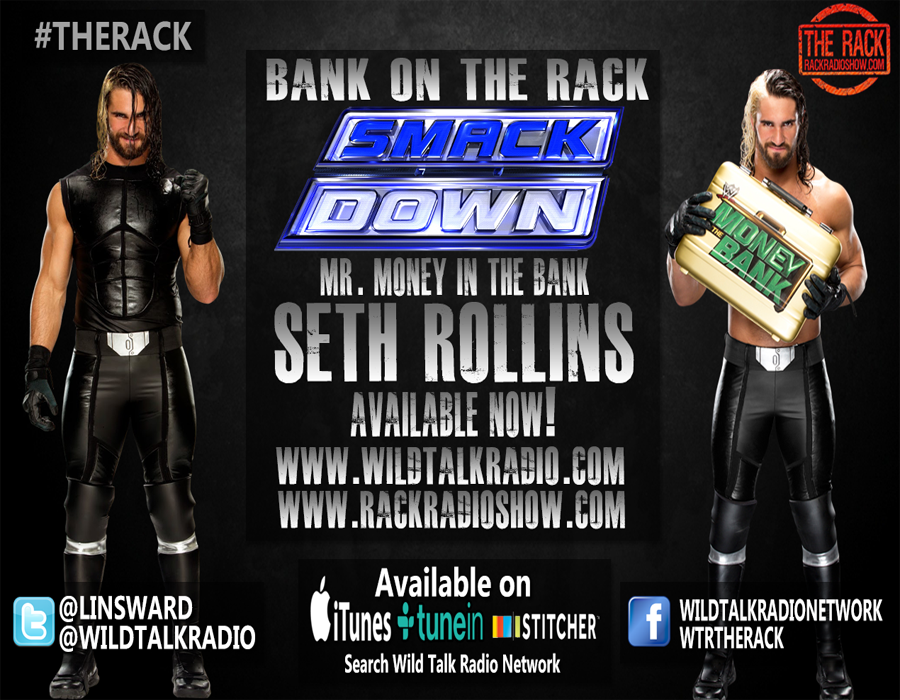 On this week's edition of the Mulit-Time Award Winning The Rack, Lindsey Ward & Sir Rockin returned to the airwaves to cover a wide range of topics in the world of the WWE. Everything from Summerslam possibly being moved, The Return of WWE Tough Enough to Television, the WWE Network launching in the UK & Ireland and More, all presented by PWMania.com.
We were also joined by WWE Superstar, Mr. Money in the Bank Seth Rollins to talk about WWE's move to Thursday Nights with Smackdown. Other topics included his favorite Smackdown Moment, what it was like to work with The Undertaker, what it was like to Curb Stomp both Brock Lesnar and John Cena in the same night, his thoughts on NXT, Randy Savage & More.
We also had our weekly recap of WWE NXT. On the program it featured a great womens tag team battle when Natalya & Charlotte took on Sasha Banks & Becky Lynch, along with an awesome main event for the NXT Championship between Sami Zayn & Adrian Neville, which left Sami Zayn KO'ed at the end of the night.
We also looked back at Smackdown's return to Thursday Nights and we gave our thoughts on Erick Rowan being fired by The Authority and how we think he could be brought back to television.
Plus Tweet of the Week and More!
Check it all out on this week's edition of The Rack Presented by "Wrestling Figure Wednesday".
Podcast: Play in new window | Download
Subscribe: RSS
---