The Rack 01-01-15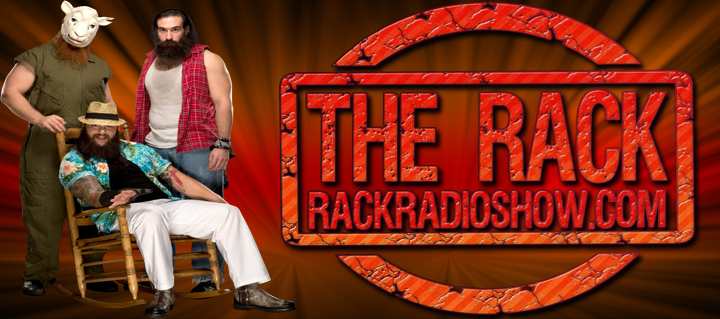 Its a brand new year and The Rack is back live for a New Years Celebration. On the show this week, Lindsey Ward & Sir Rockin brought to you all of the news of the week presented by PWMania.com & TNASylum.com, which included multiple re-signings by TNA, Lockdown coming to Television, relationships ending and growing, along with a full on Rack Extra Preview of Total Divas and what to expect coming up in the new season.
It was then time to turn our focus on this week's edition of WWE NXT on the WWE Network. On the program it featured the Lucha Dragons in action, along with a confrontation between Charlotte and Sasha Banks which saw a surprise appearance from Natalya, Bull Dempsey & Baron Corbin finally got physical with one another and we had the NXT Takeover: R Evolution rematch between Hideo Itami & Finn Balor vs The Ascension.
Also on the program we talked about the possibility of Daniel Bryan vs Brock Lesnar at Wrestlemania 31 and why we believed that would be the better main event for the show. We also looked back at 2014 telling you our favorite matches, moments and who we thought was the wrestler of the year. Plus we looked ahead to 2015.
All of this plus Tweet of the Week and the return of the Magic 8 Ball! Check it all out on this week's edition of The Rack presented by "Wrestling Figure Wednesday".
Podcast: Play in new window | Download
Subscribe: RSS
---