The Rack 07-31-14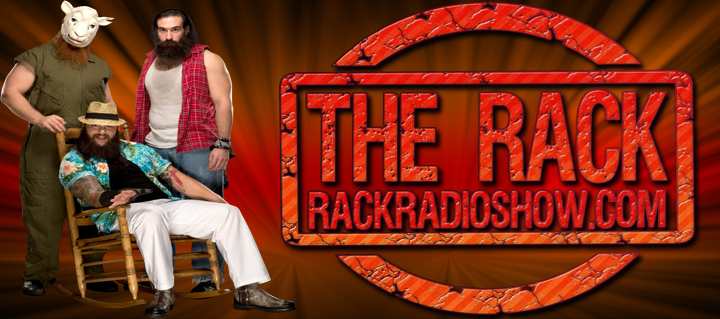 On this week's edition of Multi-Time Award Winning, The Rack, Lindsey Ward and Sir Rockin recapped all of the big events from this past week in the world of professional wrestling. One of the bigger stories of the weeks that was covered was the WWE Network, which included the release of the network subscriber numbers, the expansion of the WWE Network and what are things we can expect from the WWE Network in the future. We also talked about the release of Ricardo, WWE cutting office staff and more.
We also took a look at the recent rumor about Spike TV cancelling Impact Wrestling, the firing of Vince Russo, along with our thoughts on the possibility of the show being cancelled and what changes we think TNA needs to make. We also talked about the recent signings by TNA, Tajiri coming to TNA next week and more.
Our weekly recap of WWE NXT which features NXT Womens Champion Charlotte in action against Becky Lynch, Tyler Breeze being all business and Adrian Neville taking a jab at Breeze's mother and the Main Event Showdown between Adam Rose and Tyson Kidd.
Our big discussion for the week took a look at the recent Female Driven Storylines in WWE and how its been a big change in how women in wrestling are perceived. We spent alot of time talking about the Stephanie McMahon and Brie Bella storyline, along with the rise of Lana and the battle between AJ Lee and Paige and how we hope this is a direction WWE continues to take with women in wrestling.
Plus Tweet of the Week! All of this on this week's edition of The Rack presented in part by PWMania.com, TNASylum.com and "Wrestling Figure Wednesday".
Podcast: Play in new window | Download
Subscribe: RSS
---